The year is 1324, and our most Noble Mansa Musa, ruler of the Mali Empire, is heading out on pilgrimage to Mecca. He will bear so much gold with him that it will crash the economies of cities he travels through. Mansa Musa travels with a large entourage, who will both give and receive generous gifts at every stop. Will you travel with us from Mali through Timbuktu, Cairo, and Medina to see the great city of Mecca?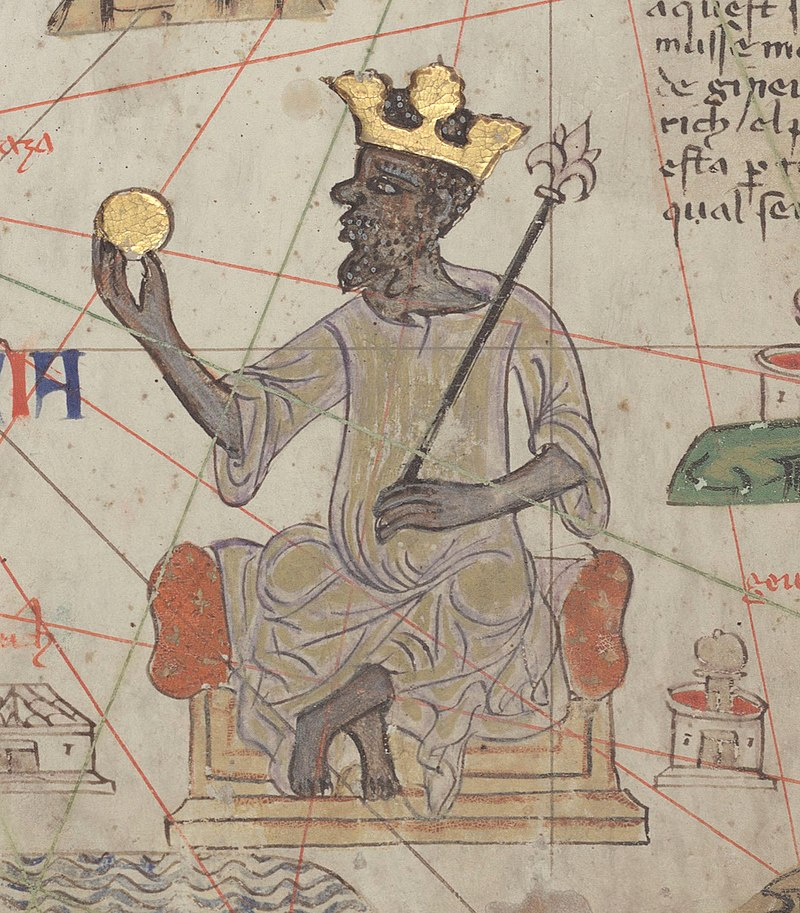 Feast is included in the admission; you will have tokens and can choose dishes and snacks at any stall in the food market. Food allergies and special diets are accommodated! If you have trade goods you are willing to part with, such as feast gear, fabric, beads, or anything else, please bring it for the trading contest. Wear your best African, Egyptian, Arabian, or 1324 garb to enter a fashion show. View the Arts & Sciences display, participate in belly dancing, and retire to the Quiet Room when you need some peace.
Come celebrate the history of Africa, the source of Medieval Europe's gold!
Date: January 6, 2024
Location: Adams County Fairgrounds, Waymire Dome
Site open 9am-9pm
Site fee $25 adult/$10 child, +$5 nonmember adults. Includes food! Vegan and allergen free options available.
Schedule and more info to come!